Massachusetts Child Support: Payor's Equitable Credit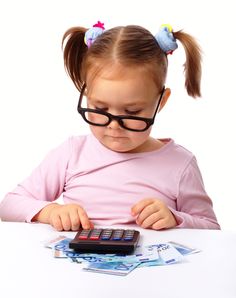 Often times, custody situations change but parties do not immediately explore the potential effect on previous child support orders. Under Massachusetts case law, it is clearly established that a child support order cannot be retroactively modified without a pending complaint for modification. See M.G.L. c. 119A, §13a. Recently, however, the Massachusetts Appeals Court developed a new test for when an equitable credit can be awarded to a party to offset child support arrearage accrued without a pending complaint for modification.
In Rosen v. Rosen, the parties divorced and pursuant to their separation agreement, mother had primary physical custody of the parties' three children while father paid child support. Over time, all of the children moved in with father. Father, without court approval, reduced his child support payments to mother. In 2011, Father filed a Complaint for Modification seeking to reduce his child support. Subsequently, mother filed a complaint for contempt alleging father owed over $100,000.00 in child support arrears. After a trial was held, a judgment entered which stated, in relevant part, that father was not in contempt but was in arrears of $35,783.00. In arriving at the arrearage amount, the judge found that father was entitled to an equitable credit for his sole support of the parties' oldest child for four years. Mother appealed.
The matter came before the Appeals Court. In regards to the equitable credit, the Appeals Court presented the following six-part test for when a party may receive an equitable credit against a child support arrearage in Massachusetts: a) the recipient agreed to both a transfer of custody of the child to the payor for an extended period of time not contemplated in the original order and to accept the payor's direct support of the child as an alternative means of satisfying the child support obligation; b) custody was not transferred due to duress, coercion or undue influence; c) the payor provided the child with adequate support while the child lived with him or her; d) the recipient no longer provided support for the child; e) said arrangement was not contrary to the child's best interests; and f) the granting of a credit would not result in injustice or undue hardship for the recipient. The Appeals Court cautioned that this constituted a very narrow exception to the general rule that support is to be paid according to the original court order.
If you have been paying child support but think you may be entitled to an equitable credit, contact a Massachusetts family law lawyer to see if this newly created exception applies to you.