Potential Changes to Egypt's Family Laws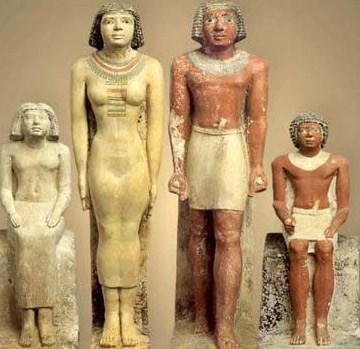 President Donald Trump's busy first weeks in office included the signing of an executive order on immigration that, among other things, serves to ban citizens from seven majority-Muslim countries from entering the United States for the next one hundred and twenty days. This order sparked much discussion not only about the seven identified countries but also other majority-Muslim countries left off the list such as Egypt. Egypt's omission, however, is not the only reason the country is making headlines. Potential changes to Egypt's family laws have garnered the attention of the international community.
The first potential change involves what is known in Egypt's family laws as the verbal divorce. Current laws permit a man to divorce his wife simply by saying "talaq" three times, which in English means "I divorce you." The verbal divorce is the most common form of divorce in Egypt. In January, the Egypt's President suggested in a televised speech that the laws should require that divorce be documented in order to be valid. The President's sentiments brought the discussion of banning the verbal divorce to the forefront of Egyptian politics with the idea being that religious laws must be adapted to modern times. The President received backlash from religious scholars who stated that disallowing verbal divorce is contrary to Islamic law, on which Egypt's family laws are based, and would lead to secularization of same. As of today's date, there is growing speculation among Egyptians that legislation invalidating the verbal divorce is on the horizon.
The second potential change centers around child custody. Under current Egypt's family laws, a divorced woman is entitled to custody of her children until they are fifteen years old. If a divorced woman remarries, the custody of her children goes to her mother with the children's father having parenting time for three hours a week. A new bill proposed by Egypt's parliament states that when a divorced woman remarries, custody of her children would go to the father so long as the he can provide a female caretaker. Further, the proposed bill would increase the parenting time of the non-custodial parent from three hours to an entire weekend. While lawmakers argue that the driving force for this proposed legislation is to ensure a child's connection with he or her father and protect against potential abuse by the mother's new husband, others see it as yet another tool to discourage women from both divorce and remarriage. As of today's date, the proposed bill is still under discussion.
Family law in foreign countries can be vastly different than family laws in the United States. If your divorce or child custody matter involves international law, don't hesitate to contact an experienced family law attorney today.