Domestic Abuse Victim's Employment Rights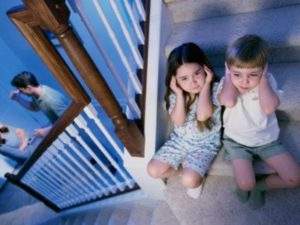 The ABC network's show "Scandal" recently featured an episode where its character, Abby Whelan, a domestic abuse victim, saw her abuser waiting for her at work. The encounter caused her severe anxiety and appreciably decreased her workplace productivity. Unfortunately, this phenomenon is not uncommon. Domestic abuse in the home often has workplace repercussions. The Center for Disease Control and Prevention statistics state that domestic abuse causes individuals to miss nearly 8 million days of paid work each year resulting in roughly $1 billion of lost workplace productivity. If you are a victim of domestic abuse in Massachusetts, it is important to know your rights with respect to your employers.
On August 8, 2014, the Massachusetts legislature signed "An Act Relative to Domestic Violence" ("Act") into law and it became effective on the same day. The Act, Chapter 149 of the Massachusetts General Laws at Section 52E, is entitled "Employment Leave for Victims and Family Members of Abusive Behavior" ("Law").
The Law states that both public and private employers of more than 50 employees must provide up to 15 days of leave to employees who are victims of abusive behavior or whose family members are victims of abusive behavior. Whether or not the leave is paid is determined by the employer. Family members that qualify under the Law include parents; children; step-parents; step-children; and spouses; as well as people that are engaged; dating; sharing a common child; or in a guardianship relationship.
In order to use the Law to obtain leave from an employer, an employee must give advanced notice to their employer. However, an employee does not have to give advanced notice to their employer if the employee is in immediate danger, but must notify their employer within three workdays after the employee goes on leave. An employer granting an employee leave for domestic abuse must keep any information pertaining to the employee's leave confidential.
If you are an employee of a public or private employer in Massachusetts that has more than 50 employees, then you are entitled to up to 15 days of leave if you, or your family member, is a victim of domestic abuse. Additionally, your employer must keep any information related to your leave confidential under the law. If you are a person who is suffering from domestic abuse or know of a person suffering from domestic violence, contact a Massachusetts attorney to learn your rights.